About Us
Coco Carbons India Pvt Ltd is one of the Leading manufacturers of Steam activated carbon and pioneers of specialty carbons in South India with the manufacturing capacity of 6000mts per annum,
Our prime focus is on providing best quality to our clients, at every step in our operation, quality is what we endeavour for. We have a well equipped, modern testing laboratory and each material is tested several times during intermediate stages of production and then before dispatch. These ensure that our steam activated carbon is high in quality, thus help us in establishing strong bonds with the clients.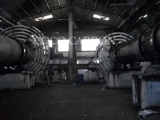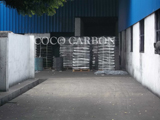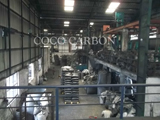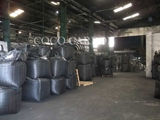 Our organisation has always been committed to deliver high quality products and services to the end customer. We continuously strive to fulfill our commitment towards the up gradation of environment, society, customers and employees.
Charcoal facility
Coco Carbon has its own in house charcoal facility near Tiptur belt – Karnataka. Shell charcoal is a key raw material for manufacturing Activated Carbons. Activated Carbon produced from coconut shell has certain specific advantages as the raw material can adsorb certain molecular species. The shell charcoal is manufactured by burning shells of fully matured nuts in limited supply of air sufficient only for carbonisation, As a Charcoal manufacturer we produce premium quality Coconut Charcoal from India with Advanced techniques applied to deliver only the best quality Products.
We process charcoal cost effectively to produce granules for customer size requirements in ASTM standard. Our granulation process is well tuned to provide granules size distribution for optimizing activated carbon production yield.
| | |
| --- | --- |
| Size | Range from 2Mesh-30Mesh (ASTM) |
| Particle size distribution | D 2862 |
| Moisture | 10% (Max) |
| Ash | 02% (Max) |
| Volatile | 12 - 18% |
| Foreign matter | 0.5% (Max) |
| Fixed Carbon | 78%(Min) |